Attorneys
Contact
Bohinc Law Office
Komenskega ulica 16
1000 Ljubljana
Telephone: +386 1 232 20 34
Fax: +386 1 232 20 35
Prior notice is required by telephone or e-mail to arrange a meeting.
Saša Bohinc, MSc, Attorney at Law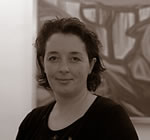 Ms Bohinc is an expert in the fields of labour and social security law, civil and property law, consumer protection law, administrative law and administrative procedure.
Education:
2005 – state law exam
2004 - Master's degree in sociology from the Faculty of Social Sciences at the University of Ljubljana
Title of Master's thesis: Normative Framework of the Prohibition of Discrimination Based on Gender with respect to Human Resource Management.
2000 – English language proficiency certificate from the Faculty of Arts
2000 – state professional exam as set out in the General Administrative Procedure Act
1999 - university law degree, Faculty of Law at the University of Maribor
Work experience:
Since 1 January 2009: Attorney with the Bohinc Law Office
2005-2008 Attorney Trainee and Attorney Candidate, Bohinc Law Office, Ljubljana
2004-2005 Clerk Trainee, Higher Court in Ljubljana
1999-2003 Law Graduate, Ministry of Labour, Family and Social Affairs, Ljubljana
Languages:
English, Serbian and Croatian
Contact:
Telephone: +386 1 232 20 34
GSM: +386 41 752 749
Fax: +386 1 232 20 35